Ajay Chowdhury -
Board Chairman
Ajay has 25 years' start-up venture experience, building disruptive new digital businesses in a wide range of industries. He has particular expertise in mobile, e-commerce, digital media, data analytics, digital retail and government. He also has strong functional expertise in sales, strategy development, product development and fund raising. Selected to be part of the Asian Power 100 - the 100 most influential and powerful Asians in the UK - Ajay won Dealmaker of the Year 2015 award from M&A Magazine, is one of the Top 100 Asian tech stars and was selected as one of 2016's Sunday Times top 100 BAME business leaders in the UK.
Ajay was most recently CEO of Seatwave, a European online ticketing marketplace that was sold to Ticketmaster. Prior to this, he was CEO of ComQi, a global omni-channel retail technology company before which he co-founded IDG Ventures Europe (IDGVE), a $100m European venture capital fund. At IDGVE he was the founder investor and Chairman of Shazam, a $1bn mobile audio recognition company and also invested in and served on the board of Lionhead, a games developer which was sold to Microsoft.
Prior to IDGVE, he was CEO of LineOne – a joint venture between United News and Media and British Telecom – which he grew into one of the UK's largest portals and ISP's. At UNM Ajay was founder and Managing Director of its internet division, before which he was a manager at Bain & Company.
Ajay has an MBA from Wharton and serves on the board of the UK Government's Department of Culture, Media and Sport.
Significant Roles
Most recently CEO of Seatwave
CEO of ComQi, a global omni-channel retail technology company. Ran a JV in China putting digital media into 100 CapitaL and Malls
Co-founded IDG Ventures Europe
CEO of LineOne
European President and CEO of NBC internet
MD New Media, United Business media
Manager Bain & Co
Non-Executive Director FairFX PLC – mobile foreign exchange provider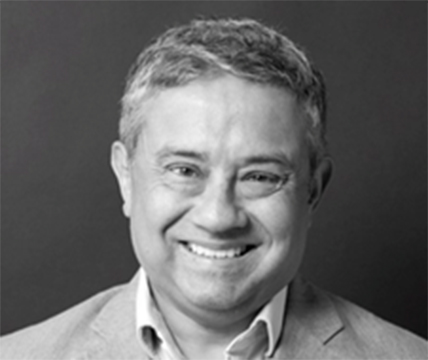 Tags:
ajay chowdhury; chowdhury; seatwave