Dr Stuart Hendry has joined our Seed Funds team as Entrepreneur in Residence (Life Sciences) for Cambridge Enterprise. His role is to help founders develop their business propositions before pitching to the Seed Funds team, and to advise our academics generally on how they might commercialise their technologies.
Stuart will be working with a variety of life science technologies, acting as a first point of contact for those who are hoping to start a company and need advice. His involvement at this early sta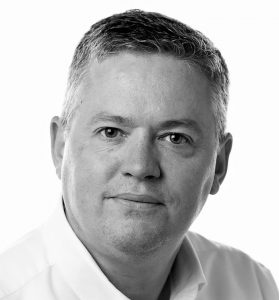 ge also means possible opportunities for continued backing and an association with the company in the future.
Stuart brings 25 years of experience in the life science and medical device industries to the role. He also brings a global perspective, having worked in the USA, Europe, Japan, China and Australasia. He holds an exceptional track record in fund-raising in the UK markets, with board level experience in both private and public medical companies.
Stuart recently founded HecoAnalytics, a cloud-based health economics platform company that works with healthcare businesses to efficiently develop their health economic models and inform their development and investment decisions.
Among Stuart's previous achievements is the creation of Sphere Medical, which he ultimately floated on the AIM in the most challenging markets. He attracted global players, such as Johnson & Johnson, and developed the company to the point of global marketing of its breakthrough product, Proxima.
Earlier in his career, Stuart was Head of Life Sciences at Scientific Generics Plc (now Sagentia Plc), and prior to that was employed by Powderject Pharmaceuticals Plc, Diametrics Inc and Pfizer Inc.
If you'd like to have an informal chat about your idea, you can reach Stuart at sf.admin@enterprise.cam.ac.uk. It's a great opportunity to talk with someone who's extremely familiar with the terrain you're now navigating—so get in touch!
Tags:
business plan
,
business proposition
,
entrepreneur in residence
,
life sciences
,
pitching
,
seed funds
,
Stuart Hendry