Dr Richard Jennings, a UK pioneer in the field of academic knowledge transfer, will in March step down as Deputy Director of Cambridge Enterprise (CE), the University's commercialisation arm.
Jennings, who joined CE in 2004, is credited with helping the company grow from a small player in an academic cottage industry to one of the most successful technology transfer operations in the world. In 2014 alone, CE supported the work of 1,320 University researchers, signed 130 licences, filed 239 patents, and helped its academic partners win £7.1 million in translational funding.
"Working with so many talented people at the interface between academic and industry has been a privilege and pleasure," Jennings said. "Negotiating and closing mutually agreeable deals, and contributing to laying the foundations of so many exciting and important initiatives has been very satisfying. In the face of the increasing international significance of research impact, the role has become ever-more important and has a bright future. It has kept me endlessly absorbed."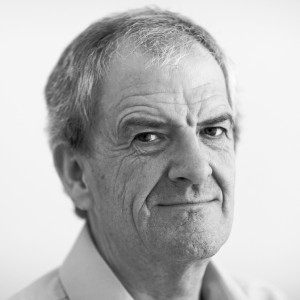 Jennings, who has a D. Phil in Chemistry from the University of Sussex, was formerly the Head of Chemical Research at Napp Research Centre on the Cambridge Science Park. In 1988 he joined the University of Cambridge as Assistant Director for Industrial Cooperation of the Wolfson Cambridge Industrial Unit, with responsibility for biomedical projects. In 1994, he became Director and also joined the board of the University's technology transfer company, now called Cambridge Enterprise. During that time, he helped establish 36 companies based on University technology and served as a non-executive director on the boards of 12 spin-outs. He was appointed the University's Director of Research Policy in 2000.
In 2004, Cambridge Enterprise was spun-out of the University's Research Services Division and Jennings was appointed to run CE's consultancy division. In his growing role, Jennings oversaw the company's Technology Transfer arm as well, and in 2010 was appointed Deputy Director, serving briefly as Interim Director until the appointment later that year of Tony Raven.
"Richard has been a key figure throughout the University's journey, from its first tentative steps into knowledge transfer to its being a world leader today," said Raven. "I have particularly valued his knowledge, guidance and sage counsel since joining the Cambridge Enterprise family, and wish him a long and enjoyable retirement after an exceptional career for which we all owe him a huge debt."
Working with so many talented people at the interface between academic and industry has been a privilege and pleasure.

Dr Richard Jennings
Jennings boasts an extensive track record of establishing successful university-industry collaborations, and commercialising University-derived intellectual property through consultancy, licensing and spin-off companies including some of the University's biggest commercial breakthroughs and spin-outs. Early projects included the work of Sir Richard Friend, the University's Cavendish Professor of Physics, who pioneered the study of the electronic properties of organic polymers and molecular semiconductors. Sir Richard is director of the Winton Programme for the Physics of Sustainability and co-founder of Cambridge Display Technology (CDT) and Plastic Logic, both of which are Cambridge Enterprise portfolio companies.
"Cambridge Enterprise is wonderfully effective and supportive," said Sir Richard. "It has evolved through several modes over the past two and a half decades and along the way has developed a very special culture – providing the best balance of advice, education, partnership and access to a huge reserve of accumulated knowledge and wisdom. These are all the hallmarks of Richard and we all benefit from his huge contributions all the way through from the very small scale beginnings of the Wolfson Industrial Liaison Office in the early 1990s to the present. My interactions with Richard have for me been Cambridge at its best – challenging, stimulating, successful, and always a sense of fun."
Jennings supported the development of the drug Lemtrada (formerly Campath-1H), which was developed out of the research of Professor Herman Waldmann and colleagues in the Department of Pathology and is today is considered a transformative treatment for patients with relapsing forms of multiple sclerosis (MS); and Kudos Pharmaceuticals Ltd, founded by University Professor Steve Jackson, which developed Lynparza (olaparib) a first-in-class medicine for the treatment of women with a subtype of ovarian cancer for which there are limited treatment options. The company was acquired by AstraZeneca in 2006.
Other successful projects included Entropic, an innovator in speech recognition technology developed by Steve Young and Phil Woodland, University Professors of Information Engineering. The company was acquired by Microsoft. And Solexa, a world leader in gene sequencing by synthesis, which was acquired by Illumina. The sequencing technology was invented by Professors Shankar Balasubramanian and David Klenerman from the Chemistry Department.
Jennings currently serves as a board member of both Cambridge Enterprise and its wholly owned consultancy company, Cambridge University Technical Services (CUTS). He is also a non-executive director of IfM Education and Consultancy Services Ltd, the Institute for Manufacturing's knowledge transfer company, a non-executive director of Granta Design Ltd and a Fellow of St Edmund's College.
"Cambridge Enterprise is all the better for Richard's engagement," said Teri Willey, who was CEO of Cambridge Enterprise from 2006 to 2010. "He served the University ably by leading Cambridge Enterprise in establishing its consultancy contract activities. The impact of his work was evident through his Directorships which included Cambridge University Technical Services, Cambridge Enterprise Limited and a few lucky portfolio companies. It was through Richard that the Challenge Fund established Cambridge University Seed Funds where he served on the investment committee. However Richard's greatest impact, felt by each of us, was through his excellent coaching and his friendship."
Tags:
deputy director
,
retirement
,
Richard Jennings
,
tony raven