Cambridge Enterprise, the commercialisation arm of the University of Cambridge, welcomes three new Directors and two new Advisors to its governing body. Together they bring a range of new perspectives to the Board, including representation from the Arts, Humanities and Social Sciences and an international outlook.
The new members are: Professor Russell Cowburn, Tony Hickson, Professor Patrick Maxwell, Lesley Millar-Nicholson and Professor Anna Vignoles.
Academic non-executive Director Professor Florin Udrea stepped down in 2018, and academic non-executive Director Professor Alan Blackwell announced his intention to step down in September 2019. Professor Tim Cook, former head of the University of Oxford's technology transfer office, stepped down as an Advisor at the end of 2018. Cambridge Enterprise extends its thanks to all three for their service.
Cambridge Enterprise, a wholly owned subsidiary of the University of Cambridge, was founded in 2006 to help staff and students commercialise their ideas and expertise. Cambridge Enterprise's Board of Directors meets quarterly and reports to the University through the University Finance Committee.
Board members are appointed by the University and include a non-executive Chair, the Chief Executive and Deputy Director of Cambridge Enterprise, the Pro-Vice-Chancellor for Enterprise and Business Relations, three external non-executive Directors and two academic non-executive Directors. The University's Director of Finance serves as the shareholder's representative and observer to the Board; the University's Registrary serves as Company Secretary.
Biographies of the new members follow.
Professor Russell Cowburn has research interests in nanotechnology and its application to magnetism, electronics and
optics. Before returning to Cambridge in 2010, he held positions at the CNRS Paris, University of Durham and Imperial College London. He is the founder of two start-up companies and the inventor of the anti-counterfeiting technology 'Laser
Surface Authentication'.  He has had over 60 patents granted and is a frequent invited speaker at international conferences. He is the winner of the 2003 GSK Westminster Medal and Prize, the 2006 Degussa Science to Business Award, the 2007 Hermes International Technology Award and the 2008 Institute of Physics Paterson Medal and Prize. In 2009 his research was recognised by the European Union by the award of a 2.8 million Euros ERC Advanced Investigator Grant.
Tony Hickson, Chief Business Officer for Cancer Research UK, leads the Commercial Partnerships team responsible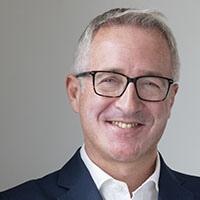 for the commercialisation of IP from CRUK funded projects, new start-up creation, licences and corporate alliances. Prior to joining CRUK, he was the Managing Director of Imperial Innovations Ltd, responsible for intellectual property sourcing, licensing and spin-out creation for technologies arising from Imperial College London.
He has sat on the Executive Committee of IP Group and spent five years as an Executive Director on the board of Touchstone Innovations PLC, a company listed on the London Stock exchange investing in deep science projects from UK universities. Prior to joining Imperial Innovations, he had 15 years of commercial and business development experience in bioscience companies including Wellcome Group R&D, Murex Biotech, Abbott Laboratories and Kalibrant Limited.
He has acted as a board director or observer for a number of start-up companies, including Polytherics (now Abzena), Catapult Therapy TCR, Zihipp and Precision Robotics, and was instrumental in the creation and development of companies such as Thiakis (sold to Wyeth/Pfizer in 2008), Respivert (sold to J&J in 2010), Circassia (listed on LSE in 2014), EMcision (sold to Boston Scientific in 2018) and Cell Medica (in advanced clinical studies). Tony has sat on the IP boards of two European Institutes of Technology, is a member of the BBSRC industry advisory panel and a board director of PraxisUnico. He has a diploma in company direction from the Institute of Directors and is a Certified Licensing Professional.
Professor Patrick Maxwell is a clinician scientist and in 2012 was appointed Regius Professor of Physic and Head of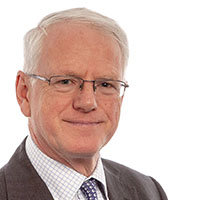 the School of Clinical Medicine at Cambridge. He has been centrally involved in a series of discoveries that have revealed how changes in oxygenation are sensed, and how genetic alterations cause kidney disease.  He currently holds a Wellcome Trust Senior Investigator Award and is an NIHR Senior Investigator Emeritus.  He has a research group in the Cambridge Institute for Medical Research.
He is a Fellow of the Royal College of Physicians and the Academy of Medical Sciences as well as a Non-Executive Director of Cambridge University Hospitals and Director of Cambridge University Health Partners and Scottish Mortgage. He is a Scientific Founder and Director of ReOx plc (University of Oxford spin-out).
Lesley Millar-Nicholson has been the Director of MIT Technology Licensing Office (TLO) since July 2016. She leads a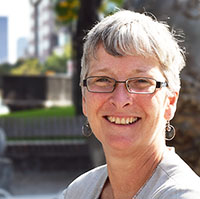 team of professional staff managing the intellectual assets and technology transfer process for MIT's inventions. Located in Kendall Square in Cambridge, Massachusetts, the TLO is responsible for engagement with faculty, staff and students and for the efficient and effective transfer of IP into the marketplace to ensure impact on society. Working with MIT start-up companies, VCs and corporate partners, the team manages over 800 new inventions a year from the MIT and Lincoln Lab campuses.
The MIT portfolio includes over 10,000 issued and pending US and foreign patents and over 1,000 active licenses. The TLO is an integral part of the MIT innovation and entrepreneurial ecosystem, working closely with its many programs and centres established to harness the amazing innovations from MIT faculty, students, and staff.
Prior to arriving at MIT, Ms Millar-Nicholson served for ten years as Director of the Office of Technology Management (OTM) at the University of Illinois at Urbana-Champaign. Ms Millar-Nicholson is a past President of the Board of Governors of Certified Licensing Professionals Inc (CLP Inc.) and currently serves on the Board of Directors of the Licensing Executive Society (LES). A native of Scotland, she has a BEd, MEd, and MBA, and is a Certified Licensing Professional.
Professor Anna Vignoles is Professor of Education (1938) at the University of Cambridge. She has published widely on
widening participation in higher education, social mobility, the impact of school resources on pupil achievement and on the socio-economic gap in pupil achievement. Her research interests include issues pertaining to equity in education, school choice, school efficiency and finance and the economic value of schooling.
Anna has advised numerous government departments, including the Department for Education, the Department of Business, Innovation and Skills and HM Treasury. She provided advice to the Browne Review of Higher Education Funding, the House of Commons Education and Skills Committee investigation of higher education funding, the House of Lords Economic Affairs Select Committee, as part of their inquiry into education and training opportunities for young people, and Lord Leitch's Review of Skills.
She is an Associate Editor for The Cambridge Journal of Education and Education Economics,  a member of the ESRC Research Committee and chaired the steering group for the ESRC Longitudinal Studies Review. She was awarded the British Education Research Journal Editor's Choice award in 2015.
Tags:
AHSS
,
Alan Blackwell
,
Anna Vignoles
,
Board of Directors
,
florin udrea
,
Lesley Millar-Nicholson
,
MIT
,
Patrick Maxwell
,
Russell Cowburn
,
Tim Cook
,
tony hickson