Cambridge Enterprise Venture Partners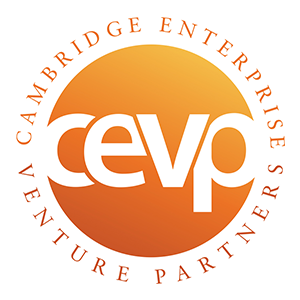 Cambridge Enterprise Venture Partners (CEVP) is a membership-only forum for investors with an interest in early investment opportunities originating from the University of Cambridge.
Through CEVP, members have the opportunity to hear pitches from investment-ready Cambridge companies, followed by dinner. Held three times a year, the evenings start with presentations from three Cambridge Enterprise associated companies. These are followed by dinner, where investors can engage in in-depth discussions with the presenting companies. The evening is rounded off with an after dinner speaker from the world of business, government or academia.
Membership
Our success is dependent on the great relationships we have with our many co-investors, and CEVP provides a valuable opportunity for our members to grow relationships. In order to keep the dinners personal and enable meaningful discussions, membership is capped each year. Membership runs to the academic year and is focused on investors active in sectors and stages relevant to our companies and technologies.
Members include venture capital firms, business angel networks and other similar investors.
Member organisations are able to register up to two representatives to attend each dinner.
Cambridge Enterprise Venture Partners 2019-20 fees:
Membership fee – £200 + VAT per organisation
Dinner attendance – £85 + VAT per person per dinner
Contact us
Applications for 2019-20 membership are now closed. If you are an investor and would like to learn more joining CEVP, please email the CEVP team.