Opportunities to invest
Cambridge has a worldwide reputation as a place where new technologies emerge, companies are born and products that transform society are developed. Cambridge Enterprise invests the University's seed funds in new companies started by staff and students, building a bridge between research and commercial development.


Early stage capital and support is pivotal to the success of new technology companies in what is often seen as a high-risk section of the investment spectrum. There are opportunities to invest.
Since seed funding began in 1995, our portfolio companies have gone on to raise more than £1.7 billion in grant and follow-on funding. In 2012, Cambridge became the first university to launch a combined Seed Enterprise Investment Scheme and Enterprise Investment Scheme fund. In 2017-18, Cambridge Enterprise invested £6.6 million to support the development of 14 Cambridge spin-outs. Over 20 years of seed investing at the University of Cambridge has seen a host of successes including BlueGnome, XO1, Lumora, Cambridge CMOS Sensors, Quethera and VocalIQ. More information about current University of Cambridge originated companies can be found on the Cambridge Cluster map.
Cambridge Enterprise Venture Partners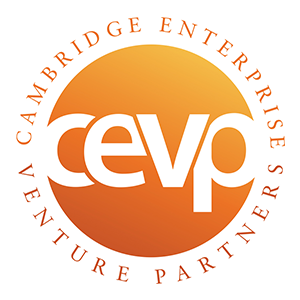 Our success is dependent on the great relationships we have with our many co-investors, and Cambridge Enterprise Venture Partners (CEVP) is a key part of maintaining our relationships with venture capitalists, corporate investors and business angels. Read more about Cambridge Enterprise Venture Partners here.