Entrepreneurs In Residence
Our work involves helping academics transfer their knowledge by all kinds of commercial routes, but perhaps the most complex way is through forming a new company. Because so much about this process is fluid and ill-defined, having an experienced mentor to guide the journey can be a real advantage.
In addition to the pool of mentors that we call on with questions, big and small – whether it's insight into a potential market, or help searching for a start-up CEO – we also offer this valuable expertise in-house through our Entrepreneurs In Residence. Entrepreneurs In Residence help founders develop their business propositions before pitching to the Seed Funds team, and advise our academics generally on how they might commercialise their technologies. They have hands-on experience starting early-stage technology business, including developing pitches, raising finance and building teams.
Entrepreneurs In Residence offer support for those who are hoping to start a company and need advice. Their involvement at an early stage also means possible opportunities for continued backing and an association with the company in the future.
Our current Entrepreneurs in Residence are:
Entrepreneur In Residence (Physical Sciences) – Richard Green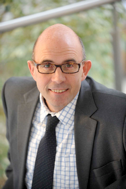 Richard is a serial entrepreneur, non-executive director and business mentor. He was co-founder and CEO of Ubisense, the award-winning Industrial Internet of Things pioneer. Under Richard's leadership, Ubisense listed on the London Stock Exchange in 2011. Richard is a Chartered Engineer, a Fellow of the Institution of Mechanical Engineers, and was the winner of the Ernst & Young Entrepreneur of the Year 2010 in the Science and Technology category.
Prior to the Ubisense, Richard co-founded Smallworld, and enterprise geospatial software company which listed Nasdaq in 1996 and was acquired by GE in 2000. Richard is engaged with several early-stage companies as a mentor, angel investor and non-executive director principally in the location, industrial IoT, and mobility sectors.
Entrepreneur In Residence (Life Sciences) – Peter McPartland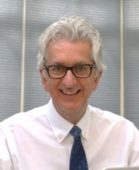 Peter is an experienced life sciences venture capital consultant. He was a co-founder and general partner at SV Life Sciences (now SV Health Investors). For the last ten years Peter has held a variety of independent consulting and and non-executive director roles. In 2014-16 he was a co-founder and full-time interim CEO of a Manchester-based diagnostics start-up. In total Peter has been involved with over 30 life sciences start-ups and other early-stage businesses, with Shire Pharmaceuticals, Chiroscience and Triangle Pharmaceuticals as notable examples. Peter has a BSc in Pharmacology (UCL), and an MSc in Sciences Studies (Open University).
Entrepreneur In Residence – Paul Bailey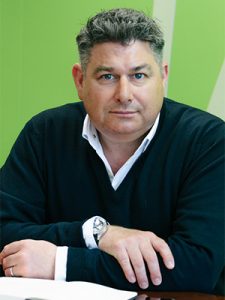 Paul co-founded Bailey Fisher Executive Search in 1998 and led the growth of the business as Managing Director for 20 years during which time he built the boards and management teams for some of the most innovative companies to have emerged from the European technology market.
After a successful exit In July 2018, he took on the role of Executive Chairman, continuing to build Bailey Fisher's network with angel investors and technology companies that have been backed by both venture capital and private equity funds.
Paul was named in the 2016 Maserati 100 list of the UK's leading entrepreneurs, mentors and advisors supporting the next generation of business talent and was recognised as one of the most influential business people in Cambridge in 2017. He has held advisory roles with NESTA Impact Investments and New Wave Ventures and was previously a member of the steering committee for the ideaSpace Enterprise Accelerator, a member of the Board of Cambridge Ahead and a founder of The Perse School Enterprise Conference.
Paul co-hosts a series of Investor Club Dinners with IQ Capital Partners, for VCs and angels actively investing in Cambridge technology companies.